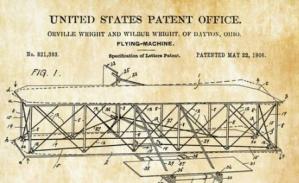 Happy Thanksgiving to Patently-O readers out there — new and old!   I am grateful to you for all your kindness, trust, and support through the years. Let me know how I can help in the future!
If you are shopping for holiday gifts for the patent attorney in your life (or perhaps self-indulging), here are a few gift ideas.
Autonomous Vacuum: If they don't have a robot vacuum. Oh my.  Any real patent law firm will have a few of these always skirting around. The iRobot Roomba j7 is a great option.
Dyson Airwrap.  This device is super cool and "makes hair styling a breeze"(TM).  It is also the subject of dozens of patent and trademark infringement lawsuits with Dyson relentlessly pursuing knock-off brands.  Knock-offs are  still profitable because this baby costs $$$.
Pad and Paper. Many of us work on computers all day and it is helpful to get offline whenever possible. But, searching for notebooks online is pretty tricky because Google thinks we're wanting to buy a computer.  The German-made LEUCHTTURM1917 cuts through the tech with 251 numbered pages of DOTTED paper for your dreams, thoughts & ideas.
Continue reading Buyers Guide for your Patent Attorney at Patently-O.