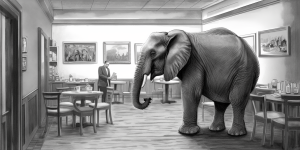 by Dennis Crouch
Prof. Chris Holman recently characterized Amgen v. Sanofi as an "endorsement of the Federal Circuit's current interpretation and application of the enablement requirement, and maintenance of the status quo."  Although I largely align with Holman's views, I note that the Supreme Court did not explicitly engage with Federal Circuit precedent. More specifically, the Court neither cited nor discussed any Federal Circuit or CCPA decision outside of case-specific historical documents.
The most recent enablement case invoked by the Supreme Court in Amgen is Holland Furniture Co. v. Perkins Glue Co., 277 U. S. 245 (1928). The Court also referenced several other historically significant enablement cases, including Wood v. Underhill, 5 How. 1 (1846); The Incandescent Lamp Patent, 159 U. S. 465 (1895); and Minerals Separation, Ltd. v. Hyde, 242 U. S. 261 (1916). The Court went to lengths to present O'Reilly v. Morse, 15 How. 62 (1854), as an enablement decision, even though in both Alice and Mayo, the court had labeled O'Reilly as an eligibility decision. The approach of Amgen echoes that of the Supreme Court's 2010 Bilski decision, which advised a simple adherence to established precedents.
Continue reading The Silent Echo: Supreme Court's Non-Engagement with the Federal Circuit in Amgen v. Sanofi at Patently-O.